Embrace the Future with Versatility
"Meet the HOPPUP AirDoze D505 Earbud with Flex Ready – Embrace the future of audio versatility. Seamlessly adapt to your lifestyle with flexible charging and exceptional sound quality. Elevate your experience today!"
Your Sound, Your Way
Discover the Extraordinary
Experience Limitless Possibilities in One Device. Where innovation meets convenience, and every feature enhances your life effortlessly.
Voice Assistant
Your Command, Instantly. Effortlessly control your world, manage tasks, and stay connected, all with a simple voice command.
Touch Controls
Fingertip Freedom. Navigate music, calls, and settings with ease, granting you complete control at your fingertips.
Digital Battery Display
Stay Informed, Always. Keep track of your earbuds' power, ensuring you're never caught off guard on your audio journey.
Rapid Charge
"Introducing the AirDoze D505 Earbuds with Rapid Charge – a true game-changer in wireless audio. With lightning-fast charging capabilities, you can enjoy hours of immersive music and crystal-clear calls in mere minutes. Stay connected and never miss a beat, all with the convenience of rapid charging at your fingertips."
Hush Mode
"Hush Mode, powered by Environmental Noise Cancellation (ENC) and encased with Flex technology, redefines silence. It's a revolution in peace and quiet, effortlessly adapting your surroundings for serene moments and uninterrupted tranquility, offering a unique experience that sets a new standard for serenity and flexibility."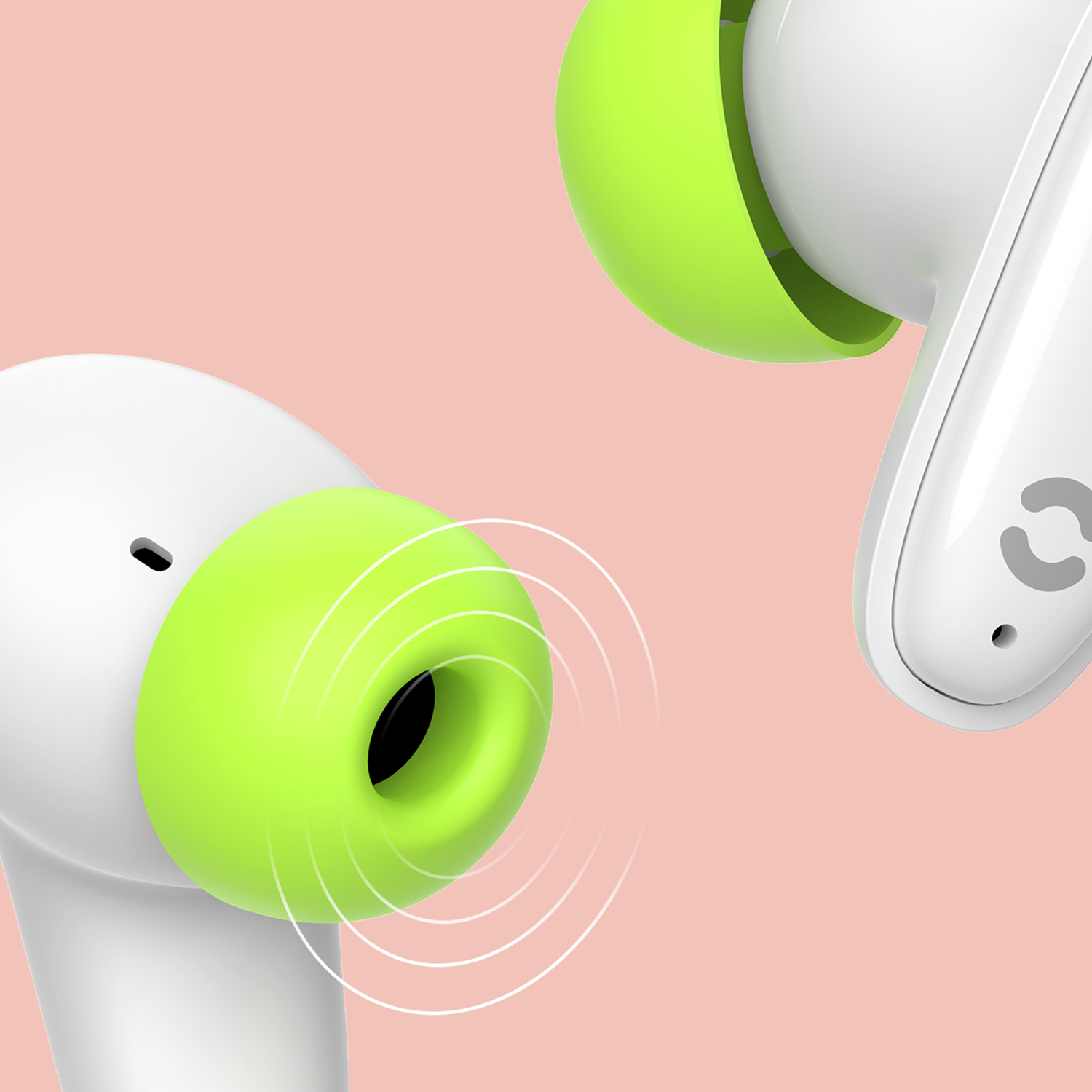 Bass Bomberz
"Get ready to rock and roll with Bass Bomberz features in AirDoze D505 Earbuds! These quirky companions bring the boom to your tunes, serving up thumping bass and quirky style in one package. With long-lasting battery life and an attitude that's off the charts, it's time to make your music pop with personality."
Rage Mode
"Dive into the world of gaming with unrivaled intensity using Rage Gaming Mode on our AirDoze D505 Earbuds. Experience lightning-fast 40ms low latency, ensuring every gunshot and every move syncs seamlessly. Elevate your gameplay, conquer your rivals, and immerse yourself fully in the heart-pounding action with unparalleled precision and speed."
Made In INDIA
"Proudly crafted in INDIA, our AirDoze D505 Earbuds represent the pinnacle of homegrown innovation and quality. Designed and manufactured with precision, these earbuds bring you world-class performance, reliability, and style. Embrace the 'Made in INDIA' excellence and elevate your audio experience with pride."
Choose Your Colour
Life's too short for boring earbuds: brighten up your audio with our colorful options.
Sleek black energized with Vibrant orange
A striking fusion of style.
Classic blue, accented with Refined grey
Timeless elegance in every shade.
Crisp white, electrified by green
A bold fusion of purity and vibrancy
50 Hours
Battery life
AirDoze D505 guarantee upto 50hours of playtime. Get 90 minutes playtime in 10 minutes charge.
5.3
Bluetooth
Best-in-class connectivity with quick pairing technology.
40ms
Low Latency
Seamless synchronization, split second reactions: activate 40 ms low latency and conquer the game!
AirDoze D505
Stay in the Know: Click to Be Notified!
Get the scoop on AirDoze D505 new product drops! Click here to be in the loop – it's your ticket to 'ear-resistible' surprise!
Notify Me