AirDoze Q505
"Elevate your Voice, Erase The Noise"
AirDoze Q505 earbuds bring 'Silent Magic.' Embrace cosmic silence; let music, not noise, be the soundtrack to your stellar journey through the boundless expanse of space and sound.
Shop Now
AirDoze D505
Embrace the Future with Versatility
"Meet the HOPPUP AirDoze D505 Earbud with Flex Ready – Embrace the future of audio versatility. Seamlessly adapt to your lifestyle with flexible charging and exceptional sound quality. Elevate your experience today!"
Shop Now
Our Products
View all
Save Rs. 4,200.00
Sale price

Rs. 799.00
Regular price

Rs. 4,999.00
Sold Out
Sale price

Rs. 899.00
Regular price

Rs. 4,999.00
Save Rs. 4,100.00
Sale price

Rs. 899.00
Regular price

Rs. 4,999.00
Save Rs. 4,000.00
Sale price

Rs. 999.00
Regular price

Rs. 4,999.00
Save Rs. 2,100.00
Sale price

Rs. 899.00
Regular price

Rs. 2,999.00
Save Rs. 2,300.00
Sale price

Rs. 699.00
Regular price

Rs. 2,999.00
On sale
Sale price

From Rs. 699.00
Regular price

Rs. 2,999.00
AirDoze S40
ReThink Luxury
Embrace a New Definition of Luxury: ReThink Luxury. Redefine opulence with innovative designs, exquisite craftsmanship, and unrivaled experiences. Elevate your lifestyle and indulge in a world of refined sophistication and timeless elegance.
Your Ultimate Experience Starts Here
The Grand Pro
An icon, now Limitless!
An icon transformed into Limitless, The Grand Pro proudly emerging from the esteemed Grand family. Breaking barriers, it embodies limitless possibilities. With unrivaled grace and power, it defines a new standard of excellence. The culmination of elegance and innovation, it captivates hearts and stands as a testament to the legacy of grand.
Buy Now
Compare
Which Earbuds are made for you ?
Not sure which one to choose? We selected our most popular True Wireless Earbuds. Compare them and choose the best version for your needs.
Learn More
Emergency Power Bank Function
About
AirDoze S50
Tune out the rest of the world & tune into your music. Nothing quite compares to the amazing sound you get from INSANELY SANE Bluetooth Earbuds! Light weight design, long battery life & wireless convienence, these earbuds have it all.
Shop Now
Insanely Sane
A leap forward in sound and design
Experience a quantum leap in audio and style with our state-of-the-art earbuds. Immerse yourself in crystal-clear sound, precision engineering, and sleek aesthetics, redefining the way you enjoy music on the go.A leap forward in sound and design
Shop Now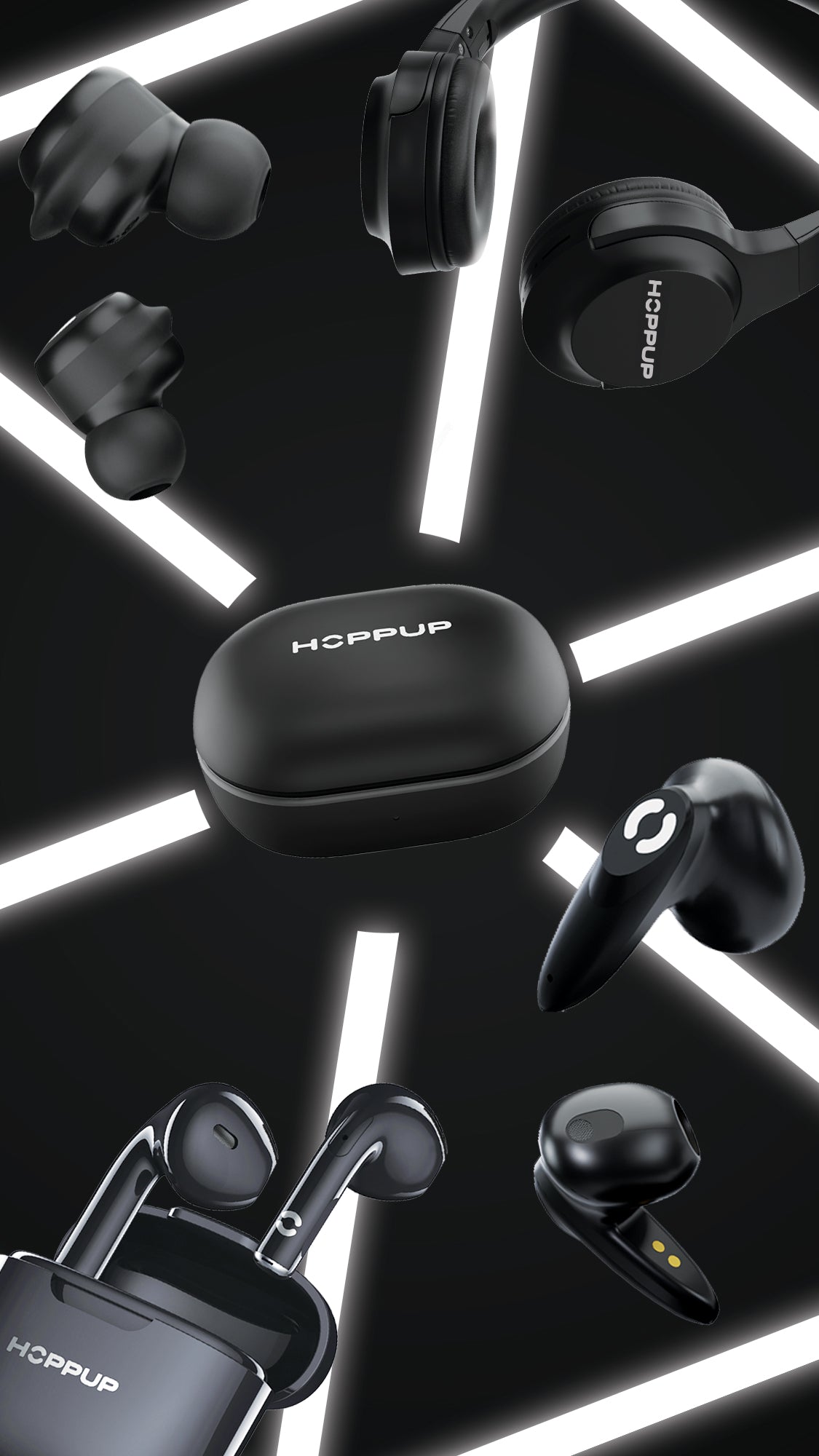 Outstanding products with exceptional Brand experience
Our Customers ❤️ Us
Awesome earbuds gaming b.g.m.i perfect bass and sound quality best choice I'm happy 😊😊😊😊
Mohd Shahbaz Sohail Ahmed
It was very good experience buying from HOPPUP.
There Product is Better Then Boat and Other Mid Range Ear Buds My Experience to Good Clear Sound Instrument Are Good Base Is Very Good Justify Price.
Pretty Great Product. Low Latency Mode Is Extremely Good for This Price Range. Best Choice If Your Budget Is Under 1000₹
It Is Good Product and Hoppup AirDoze M30 and H30 It Is Good 👍 Music 🎵 Quality and Gaming Mood All So Good Very Nice Product 😌 That Thank You 😌
My name is shaheen and i was looking for something which fits my budget. I can't believe that at this price range i got noise cancellation as well as felt like Dj playing. Where were you hoppup why you are not so popular trust me after getting mine 10 more people ordered from my family and friends. Go for it without even thinking .